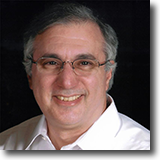 Web Design & Development Services and Consulting
I am available for web site design, development, and programming, as well as digital photography and image retouching and manipulation (Photoshop®) and digital video production. Whether you are looking to establish or improve your web presence, add or enhance images, or need general consultation or guidance, I am happy to provide ongoing or one-time consultation. I can also provide web and database hosting services. Please feel free to contact me via e-mail at rvullo

interpersonalnet.com if you have any questions or would like to schedule a complimentary initial consultation.
Web Design & Development
Having built one of the first 2600 web servers in the world, I have nearly two decades of experience in designing and building web sites. This experience, along with having created state-of-the-art web development tools gives me the ability to build web sites quickly and efficiently. As a professor of web design and development I am always current with W3C standards and industry best practices. Web Development is both art and science. I can bring both to your project, as well as a professional writing background. As a widely published author I can assist you in content development and editing as well.
Digital Photography & Image Manipulation
I began doing photography when I was a student, working on my college's newspaper and yearbook staffs. As a graduate student I began working with digital image manipulation and enhancement — which required writing custom programs in those days. Needless to say working with digital images is a large part of web development. I have kept active with photography as a hobby over the years, seriously enough to have had my own color darkroom until such time as digital technology made that unnecessary. A few years ago I brought my photographic skills into my professional life when I created a popular new course in digital photography and image editing.
While I do not have a studio, I do have professional lights and backdrops which can be set up at your site if needed.
Digital Video & Online Presentations
My experience with video goes back as far as reel-to-reel black and white videotape and suddenly video has become extremely exciting again. With widely available broadband internet, recently established web video and captioning standards, and studio-grade digital video equipment available outside of Hollywood, it is now possible to create and distribute content in ways not previously possible. Over the past year I have developed and taught a course in digital video creation and published an online video lecture/presentation delivery system. While the nature of video development is very time consuming, if the project and timing are right I will consider taking such work on.
Fees
If you are looking to establish or improve your web presence, or need general consultation or guidance, I am happy to provide ongoing or one-time consultation. Fee for consultation or web development is $125 per hour. We can meet in person, by phone, or by videoconference. I can also provide web and database hosting services. Please contact me at rvullo

interpersonalnet.com for questions or to schedule an appointment.